An inside look with Hearth Homes – 51 Curry Drive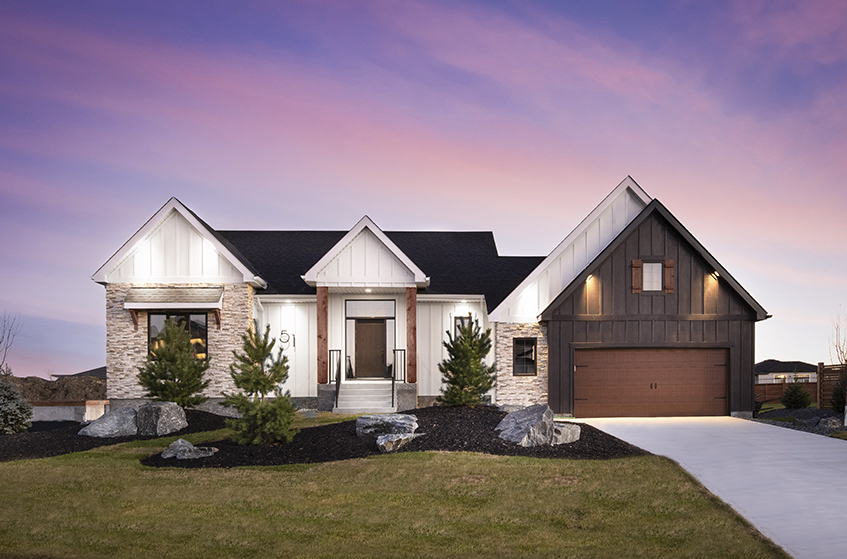 Qualico Communities is proud to partner with high-quality, reputable, and trustworthy home builders in all our communities. While show homes are open year-round, life doesn't always allow the time to visit all the beautiful show homes our neighbourhoods have to boast in-person. With this blog series, "An inside look" we're giving you the chance to explore the inside of some of Winnipeg's latest and greatest homes from the comfort of your couch, bed, or office chair.

Today, we're taking a deeper look into 51 Curry Drive as Hearth Homes gives us the answers to some of the most sought-after questions pertaining to designing new homes.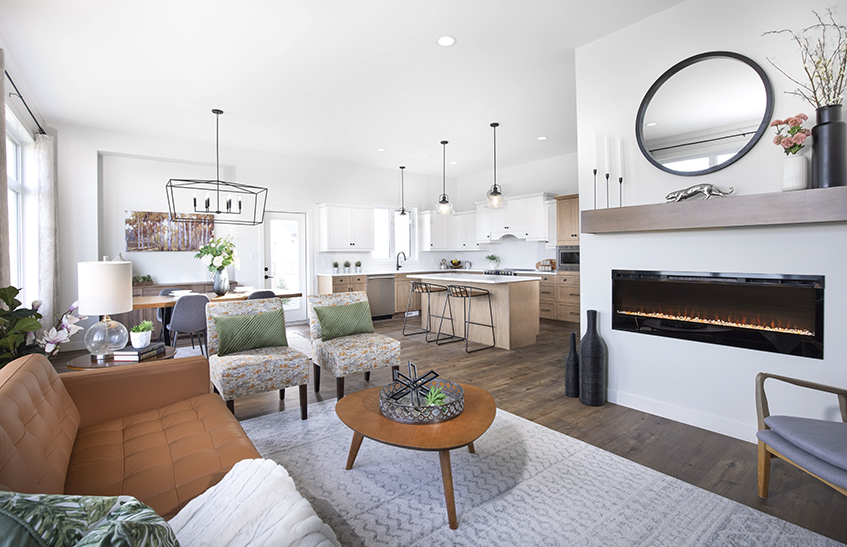 Can you tell us the inspiration behind the design of this home?
Hearth Homes has always been about warm, comforting, functional homes and nothing seems to embody that more than the Modern Farmhouse style. We were inspired by the classic prairie farmhouses that were born out of practicality and embraced simplicity.
What are people looking for in their homes today?
There is no doubt what the biggest request has been lately, and that's a home office! The pandemic has drastically changed how people use their homes and we are seeing that in the market. With the whole family at home, everyone needs their own space, so flexible areas that everyone can use for work or school are important.

We are also seeing multi-generational living situations with ageing parents moving in with their children. So, having separate living quarters to give everyone some privacy is essential.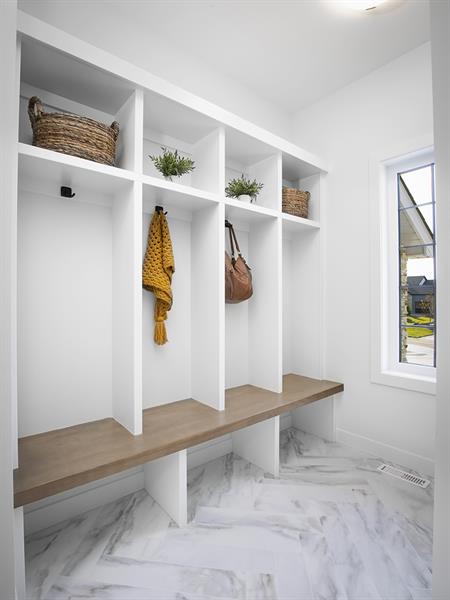 Is it important to balance current trends with timeless features? If so, how do you manage that balance?
The driving force behind all our designs is function first. This core value is what keeps our homes timeless. We are often told by people they know when they are in a Hearth Home because we don't bounce from trend to trend. There's a feeling you get when you step into one of our homes that isn't defined by trends.

Having said that, it is definitely important to keep an eye on what's popular and reflect what the market is telling you, but it's knowing which trends will have staying power that keeps you ahead of the pack.
What role does staging play in presenting a new home?
Staging is an essential part of the process. It's what takes a house and turns it into a home. Staging establishes style and fleshes out the design aesthetic. Adding furniture and decor tells a story that helps potential buyers visualize how they could use the space and eliminates the guesswork that can sometimes be a hurdle to converting a sale.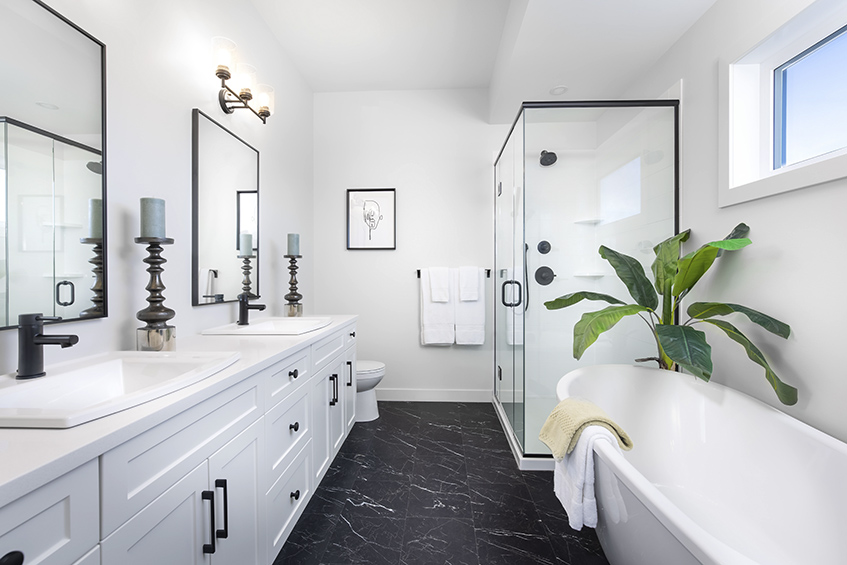 Are there any new design trends that you see emerging?
Organic design seems to be emerging. Neutral palettes and lots of texture from natural materials. It's very calming, which is perfect during an unending pandemic!

Also, don't be surprised if you see a lot of 70s inspired curved furniture and earthy tones making a comeback.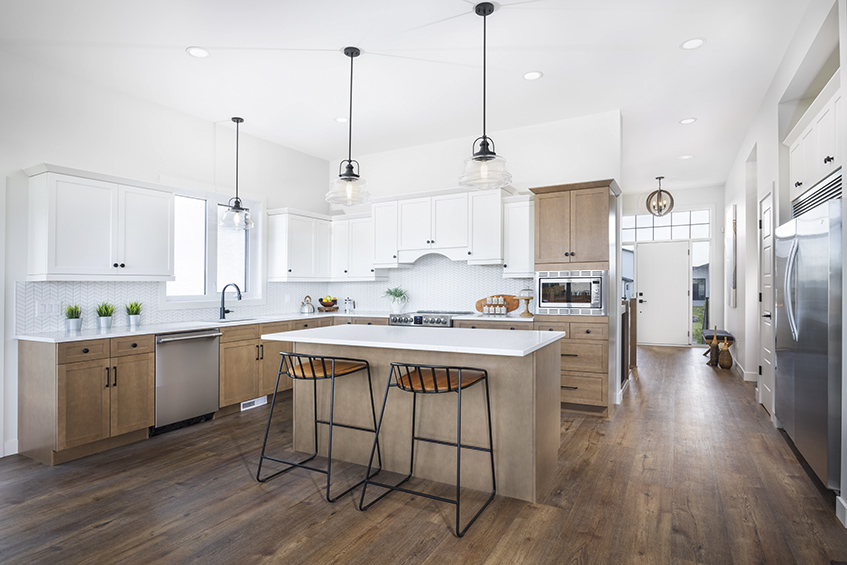 Finally, what's your favourite thing about this house?
That black and white exterior! It's a classic colour combination with a modern spin and I love it!

If you're looking to build your dream home in Taylor Farm, contact Hearth Homes for more information and be sure to visit their website hearth-homes.com for more inspiration.