Builder Profile: Avanti Custom Homes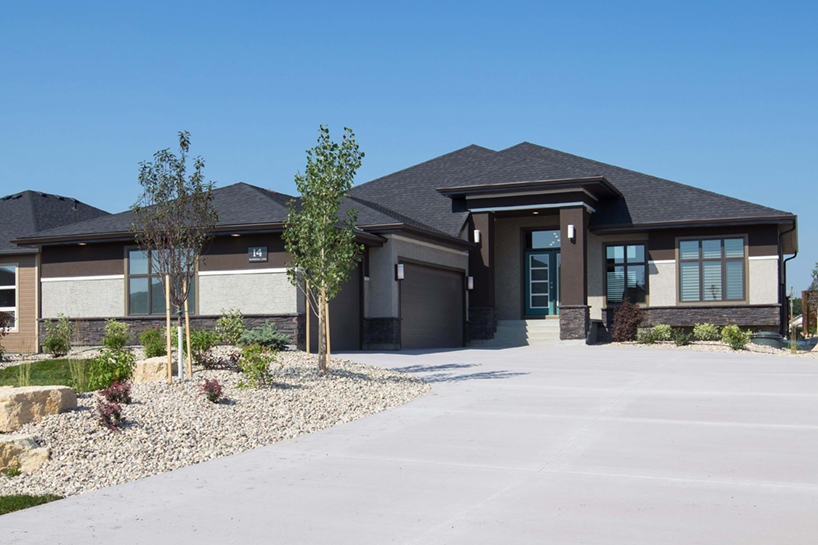 The History of Avanti Custom Homes
While a fairly new kid on the block, Avanti Custom Homes builds on the 30+ years of expertise, creativity, reputation and buying power of its partner company Randall Homes. Avanti's vice-president, Jason Jaquet, said the company was established three years ago to offer something new to the custom home market. "We have a different philosophy on how we feel custom building should be done," he said. This is summed up in the Avanti tagline Custom is the New Standard.
"We have noticed what people like and we wanted to make it a little easier for them when building a custom home. We aren't pre-selecting anything for them but are giving them all the choices from a wide range of materials and incorporating this as part of the standard features for the home." This includes features that are often considered upgrades, such as Triple pane Low-E windows, exterior window colour frames, tile back splashes, tile showers, laminate flooring, and more.
What Sets Avanti Custom Homes Apart
In addition to broad range of standard custom features, another focus for Avanti Custom Homes is ensuring that the home plans are architecturally approved by Qualico Communities up-front and not after the fact when features might have to be added at the expense of the homebuyer. "That's just how we've been dealing with Qualico Communities over the years with Randall Homes. It's our standard policy and we've brought it over to Avanti Custom Homes."
Another benefit of Avanti's association with Randall Homes is the opportunity to be part of a high volume premium homebuilder's buying power. "We can offer some very competitive price points for custom home buyers that they might not get anywhere else," Jason said.
Avanti customers also have access to a comprehensive design studio, which provides buyers with a one-stop shop for all of their fit and finishing decisions.
Defining the Avanti Style
The Avanti custom home line features a rich blend of luxurious yet functional designs, including bungalows and two-story homes. Jason said that Avanti's approach is to ensure that each custom home design considers the specific needs and is the right fit for a particular community. "In the case of Taylor Farm, for instance, we're thinking of young families as well as empty nesters and professionals who want a certain lifestyle close to the city, but not in the city."
The Taylor Farm show home, a 1,762 square foot bungalow, is designed to maximize the wider lots and tranquil surroundings. There's room for everyone in the home design that allows for a three-car garage and private master ensuite that's separated from the rest of the house. "The home provides a breathtaking first impression right from the entryway with the extraordinary large windows and vaulted ceilings."
Window placement and lines-of-sight are another distinctive feature. "This includes consideration of sightlines to provide the most appealing appearance from the street," Jason said. All Avanti custom homes feature triple pane Low-E windows in a choice of 5 different exterior colours. "These are the best windows you can put in a house. That's why we'll only allow them to be installed by our certified window installers."
Why Avanti Loves Building in Taylor Farm
Jason credited Qualico Communities for once again setting the bar for a desirable, well-planned community. The wider lots allow for many of the features that homeowners are looking for when building outside of the city limits. "It's really exciting to be pioneering a new development like this," he said. "There's been a demand for it for years."