Builder Profile: Hearth Homes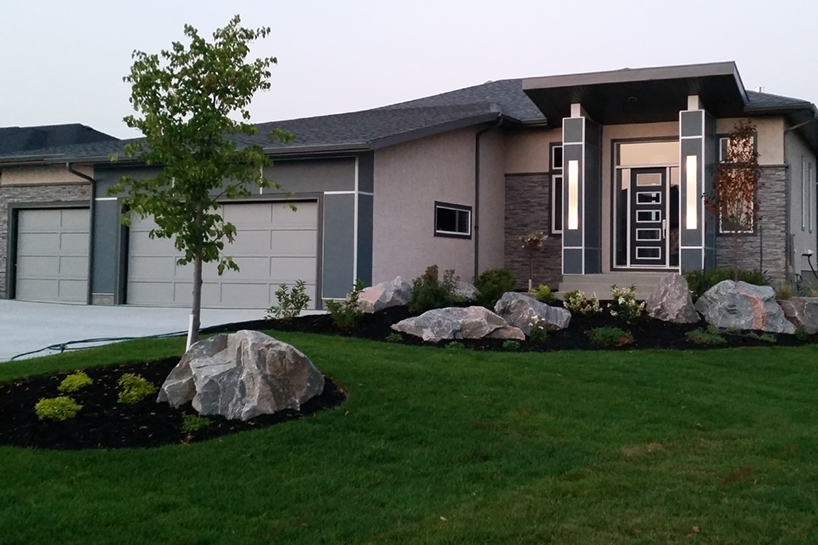 The History of Hearth Homes
Hearth Homes has been building quality custom homes for almost 40 years, 32 of those in the Winnipeg area. Early on, the company determined that a focal point for its homes would be the location of the fireplace, somewhere in the heart of the home and visible from as many rooms as possible on the ground floor. "Hearth" refers to that spot, directly in front of the fireplace where people gather to share the warmth of the fire and each other's company.
What Sets Hearth Homes Apart
Hearth stands on its record of building stunning, award-winning homes as much as it does on its reputation for providing outstanding customer service.
"We specifically limit the number of homes we build so we can provide that extra level of service to our clients," said Liam Milne, Hearth's marketing manager. "Because of this, we're able to have our own preferred tradespeople throughout the project and on all of our homes."
The company also prides itself on adapting to client needs by providing state-of-the-art technology. It's construction management software, Buildertrend, gives clients 24/7 access to all aspects of their build, such as project scheduling, change orders, photos, running totals, and other associated documents.
Defining the Hearth Home Style
"Whenever we enter a new development we take a look at the history of the area, see what is being built and what's moving before we finalize our designs," said Liam. This, he said, also includes determining the prospective buyers for a particular neighbourhood.
The 1,775 square foot bungalow being built in Taylor Farm is a prime example of how Hearth is responding to the market. "We found that in Taylor Farm, people weren't looking for something super contemporary but they also weren't looking for traditional home plans." As a result, the Taylor Farm raised bungalow show home is taking advantage of the wider lots to include some stunning features such as a grand entrance and higher ceilings, an expansive front porch, plus other unique finishes. "The fireplace is clad from top to bottom in cultured stone that looks like small blocks of polished concrete. It's quite extraordinary," he said. Other features include a lower dining area off the kitchen island so that families can sit across from one another, warm wood finishes throughout the house and the same flooring material being used for kitchen ceiling detail.
Liam emphasizes the value of the 3-car garage, which is a key attraction for building outside of the city. "If you want a larger garage, you need a larger lot, which is a key feature in Taylor Farm," he said.
Why Hearth Homes Loves Building in Taylor Farm
"Taylor Farm is appealing due to property taxes being lower and the fact that there's no impact fees." This, Liam said, makes it possible for homeowners to get a lot more of what they want.
"It's also giving us a new market to build for as these home buyers have different wants and needs and are asking for different things, which we find really exciting," he said.
"People are looking to be outside the city where the lights aren't on all the time. They miss the relaxed small town feel and we're helping them get that experience in Taylor Farm."