Builder Profile: Sterling Homes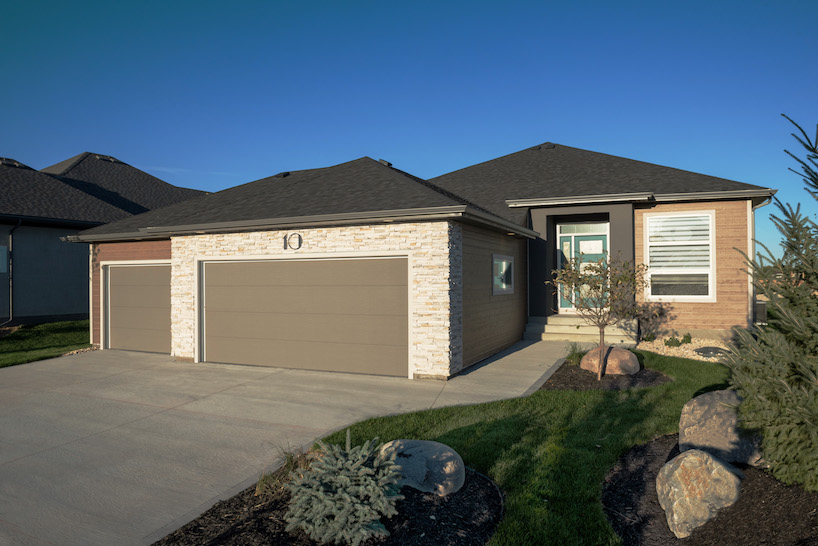 The History of Sterling Homes
Sterling Homes long-standing record of success rests on its commitment to providing a variety of exclusive plans that continuously evolve to meet the needs of Manitoba homeowners and families.An approach that's proving popular is providing larger footprints on bigger lots at an affordable price.
"We want to offer people homes that are larger in size as well as come with upscale standard features included," said Courtney Sims, marketing manager, Sterling and Broadview Homes. "Rather than having the most expensive high end features on every item in the home, we give customers a nice base and the ability to choose further upgrades should they wish. This helps to allow customers to pay for what they really want and not for things that aren't important to them."
What Sets Sterling Homes Apart
In addition to the high-end quality of their homes, Sterling focuses on providing customers with outstanding value. On average, a 1,500 to 2,800 square foot Sterling custom home ranges between $450,000 to $750,000, including the lot and GST.
"We've been a quality builder for a very long time," Courtney noted. "We've come to understand that where we build is as important as what we build." This means ensuring that the home plans are the right fit for the neighbourhood and the people that will be living there.
In communities like Taylor Farm, Sterling focuses on meeting the needs of families with bright, open concept living spaces, modern finishes and contemporary designs. Family time and entertaining all fit well in Sterling's warm and livable home plans.
Defining the Sterling Style
While it's still very early for Taylor Farm, Courtney said that the Sterling show home being built there showcases many of the high-end features that are most popular with homebuyers. The large, 1,839 square foot bungalow at 10 Southdown Lane also features solar energy options. "Customers can visit the show home for a sneak peek at the solar panels on the roof," she said.
The impressive plan features a three-car garage, which is increasingly important to homebuyers choosing to build outside of the city. She credits this to the extra wide lots that are available. "Accommodating a bungalow of this size is difficult in most developments within city limits," she said. "The homeowner would usually pay much more for the lot if one was even available."
Why Sterling Loves Building in Taylor Farm
"Because it's so early, people have just been asking 'What is Taylor Farm and what's going to be available there'," Courtney said. "We're really excited for the first Parade of Homes season in Taylor Farm as people are going to have a better understanding of both the quality of the development — it's another fantastic Qualico community — but also the quality of the homes that are going to be built there."