Preparing your home before a vacation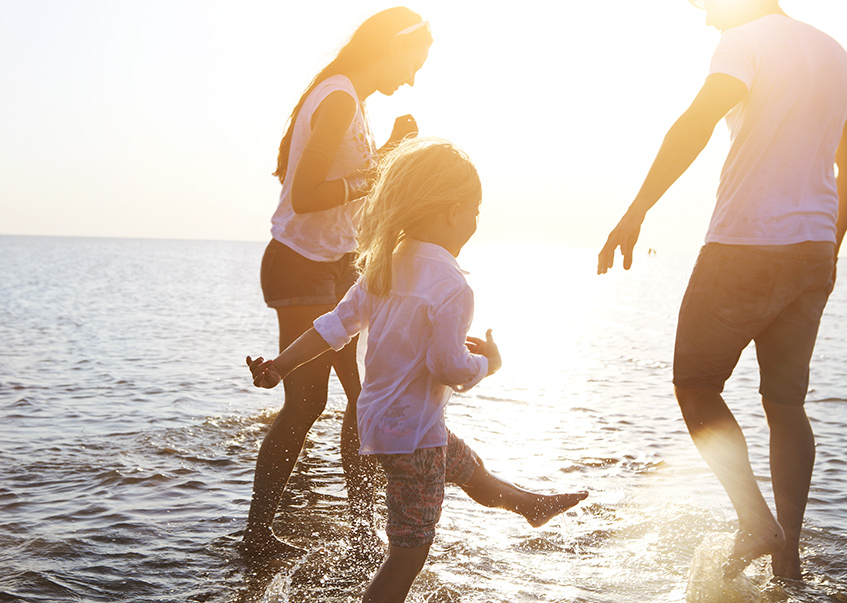 When the bitter, cold prairie winter hits, so does the desire to pack your bags and jet-off to a warmer destination. A place where the parkas and snow boots can be swapped for shorts and sandals as a wardrobe staple. Whether you choose to escape the cold with a short weekend getaway or a week-long vacation with family and friends, it's important to prepare your home for when you are away to ensure you stay stress-free from take-off to landing.
Here are some tips to keep in mind prior to your departure:
Home security
Check your alarm: It's important to inform your alarm company that you're going away and to notify them of any changes to the emergency contact list. You'll also want to touch base with your emergency contact and key holder so they're prepared if anything were to happen.
Have someone visit your home: Whether you have a family member collect the mail or a neighbour to pop-in to check on things, it's important to have someone visit your home on a regular basis. In fact, many insurance policies require it!
Consider a camera for peace of mind: Home security is quickly evolving and cameras are becoming more accessible. Look into placing an indoor camera in the main area of your home. Many camera's allow you to check-in and view real-time footage from your phone and will notify you if it detects any motion or unfamiliar faces.
Set your lights on a timer: If your home is dark throughout the evening, it can look as though no one is home. By setting your lights on a simple mechanical timer during the evenings, it'll look as though your home is being lived in.
Put your subscriptions on hold: If boxes and papers start piling-up on your front steps, it's another indicator that no one is home. Put your Chef's Plate, BarkBox or magazine subscriptions on hold by changing the schedule online or by directly contacting the supplier for the days that you're away. The Winnipeg Free Press even gives you the option to support literacy in Manitoba by donating your newspaper while on vacation.
General home preparation
Clean out the fridge: To help prevent strong odors from welcoming you upon return, be sure to clean the fridge before you leave. Search for any expiring food or products that will go bad while away and throw them out. To prevent waste, try making a mismatched meal the night before to use-up any food that will spoil. You can also deliver unused food to your neighbours or family members before tossing out excess items.
Tidy-up your home: The last thing you want to come home to is a messy home. Take the time to properly scrub, dust and vacuum your home so it's clean when you return.
Home systems
Consider ways to save energy: Unplug electronics or other large appliances to save energy and a little extra money on your next bill. Unplugging your coffee pot or hair styling tools will also help prevent any unexpected problems while you're away.
Another way of saving energy is by turning down your thermostat to 16°C while no one is home. As it may be tempting to completely turn off your thermostat, this will risk frozen pipes during the winter. Many smart thermostats allow you to adjust the temperature directly from your phone, giving you the convenience of turning-up the temperature a couple hours before arriving back. This way, you can return to a toasty house.
Make sure your laundry machine and dishwasher are not running: Hold-off on doing a load of laundry or washing the dishes as you head-out the door. There's always the possibility that your machines will continue to run, waste energy or cause water damage while no one is home to monitor them.
Install a water detection alarm: A small leak can cause serious damage to your home and if you're gone for a long period, you won't be able to catch it before things get worse. By adding a water or low temperature sensor to your alarm system, you can be notified about any leaks and flooding that may be occurring in your home.
Shut off your hot water tank: Closing the valve on the main supply line cuts-off the potential of any accidents. Sometimes it's beneficial to take this extra precaution.
By following these home preparation tips the next time you go on a vacation, you can rest assured that your home will be safe and ready to go once you arrive. Not to mention you'll have peace of mind while relaxing on a sandy beach or sightseeing in a new city.