Sleighs & Skates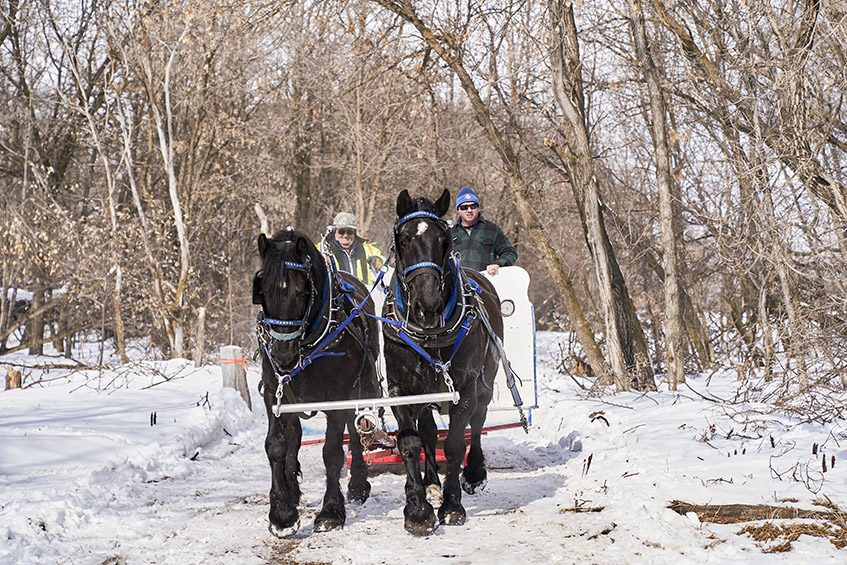 Thank you to everyone who joined us for our Sleighs & Skates event in Taylor Farm on March 7!
This free family-friendly event was filled with activities beginning with the stunning show homes where guests could enter to win prizes and have the opportunity to chat and take photos with 103.1 Virgin Radio's Ace Burpee.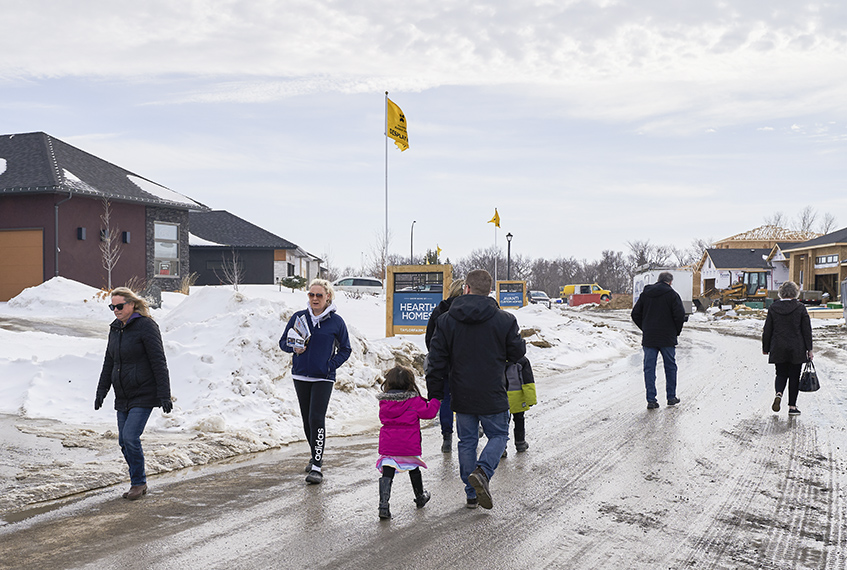 At the end of the show home street on Fetterly Way, visitors enjoyed warm beverages before hopping onto the sleigh rides provided by Unique Corral Sleigh Rides.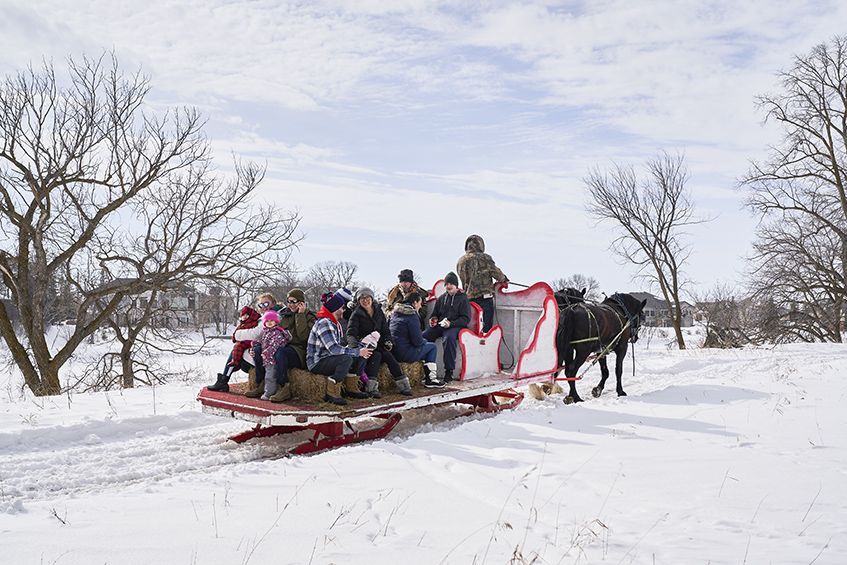 Duke and Duchess pulled one sleigh full of families while Bert and Ernie hauled the other. Both teams took visitors from Taylor Farm's residential trails to the basswood forest, and back again.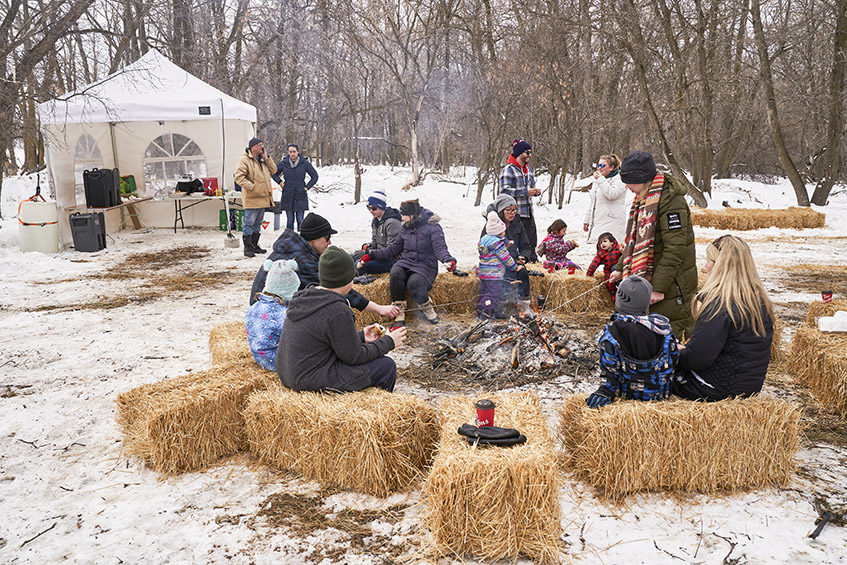 Within the basswood forest, families roasted hot dogs and marshmallows around the fire while enjoying coffee and hot chocolate.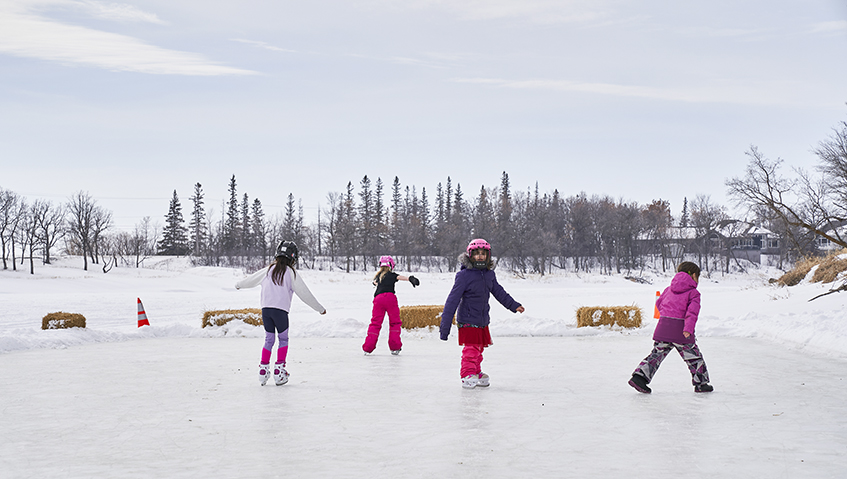 Others admired the views from the forest's edge where guests laced up their skates to go on the Assiniboine River. At 2°C, it was the perfect day to enjoy one of the last skates of the season – Even Ace Burpee made his way down to the river for a skate!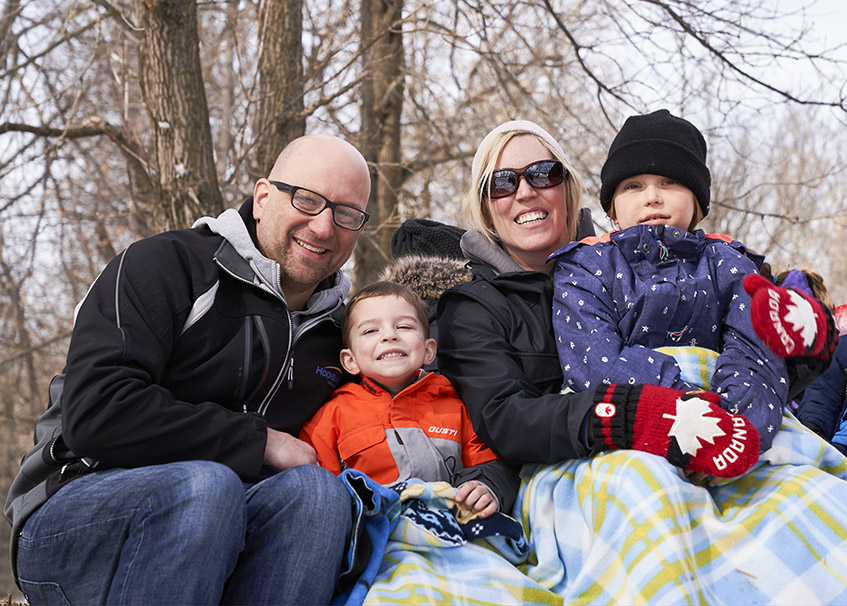 Thanks again to everyone who came out to Sleighs & Skates in Taylor Farm. Visit our Facebook album to view our complete set of photos. Feel free to save, tag and share these photos with your friends and family!
If you missed this event, visit our show homes which are open year-round to see in-person what Taylor Farm has to offer.