Taylor Farm Rural Roots Run Deep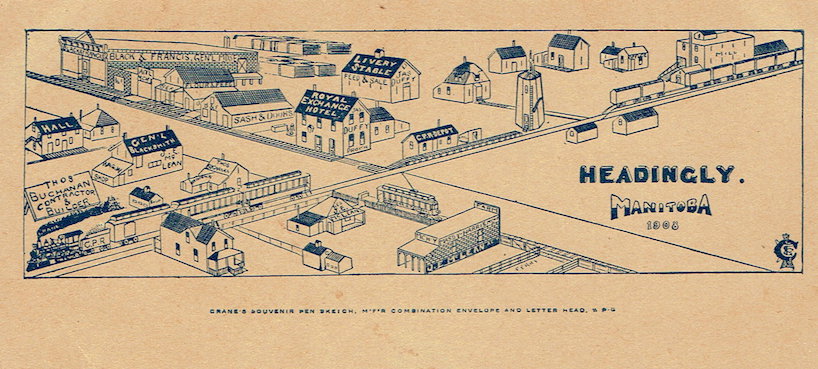 Taylor Farm, one of the newest Qualico Communities, already has a special place in the hearts of many Manitobans. Set on the sprawling shores of the Assiniboine River in Headingly, it bears the name of one of the province's founding fathers. John Taylor was the first MLA for Headingley in 1875 and during his years in politics, played a pivotal role in shaping Manitoba's future. He was also a successful farmer, merchant, teacher, and father of 14 children.
Home buyers and builders alike are looking forward to the opportunity to be a part of this stunning development that still echoes of past simpler days of country living with its majestic open spaces, tall native grasses and ancient basswood forest.
The community also features an expansive system of trails and wetlands, and much coveted proximity to the Assiniboine River.
The original land developer's great-great-grandson, also John Taylor, is impressed with what he's seen so far in Taylor Farm and is sure his predecessor would be too. "The fact that there will again be families on that land again continues the strong sense of community he had and I think that's very positive."
John Taylor moved to the Headingley area in 1856 and bought two river lots from the Hudson Bay Company. He then continued to buy land to increase his farm size, which included livestock and grain, eventually farming about 960 acres. Some of this land is still farmed today.
Over time and as his interests shifted to politics and community activities, he donated much of the land to the Anglican Church and to what was became the Headingley Recreation Centre and baseball diamonds.
When the junior Taylor visited the community, he also brought his own father who, born in 1920, knew the original John Taylor. He shared, "My dad was so relieved to see that the history of the land was going to be preserved," he said. In particular, both Taylors were thrilled to see that the land's deep farming roots are represented in the Taylor Farm name.
"Hopefully people will have a greater respect for the land knowing that farming was part of its history but that it's now moving on to another use," Taylor said.
"John Taylor loved the sense of community and since community is what this is all about, it's a true continuation of his life's work."