Taylor Farm Sleighs & Skates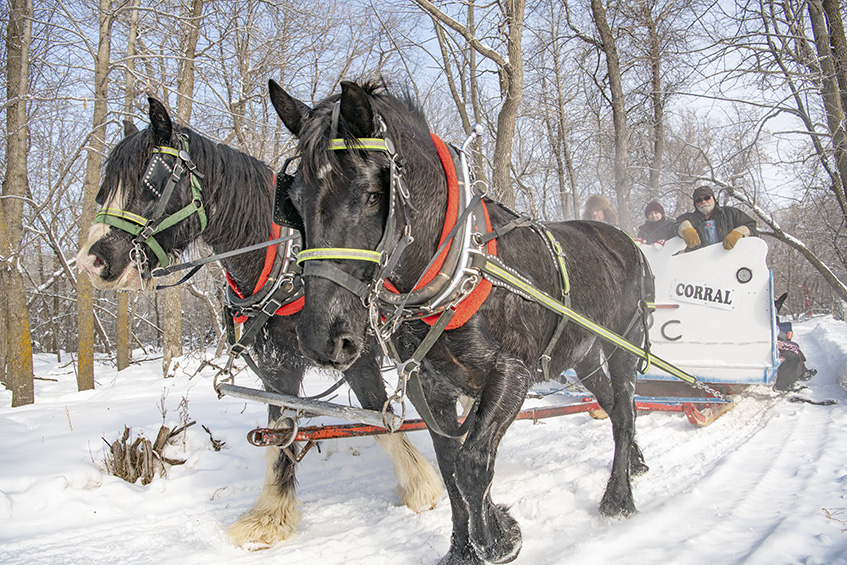 Thank you to everyone who joined us in Taylor Farm last month for our Sleighs & Skates event! This free family-friendly event was packed with winter fun starting with a 15 minute horse drawn sleigh ride by Unique Corral Sleigh Rides.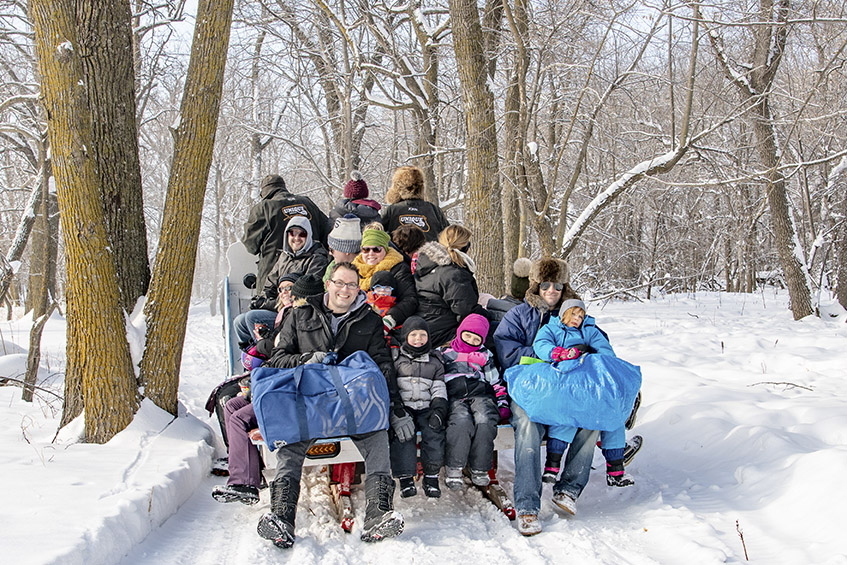 Duchess and Duke pulled fully packed sleighs all day from Taylor Farm's residential area down to the Assiniboine River and back again. Luckily, they were able to enjoy some treats in between stops as a reward for their hard work.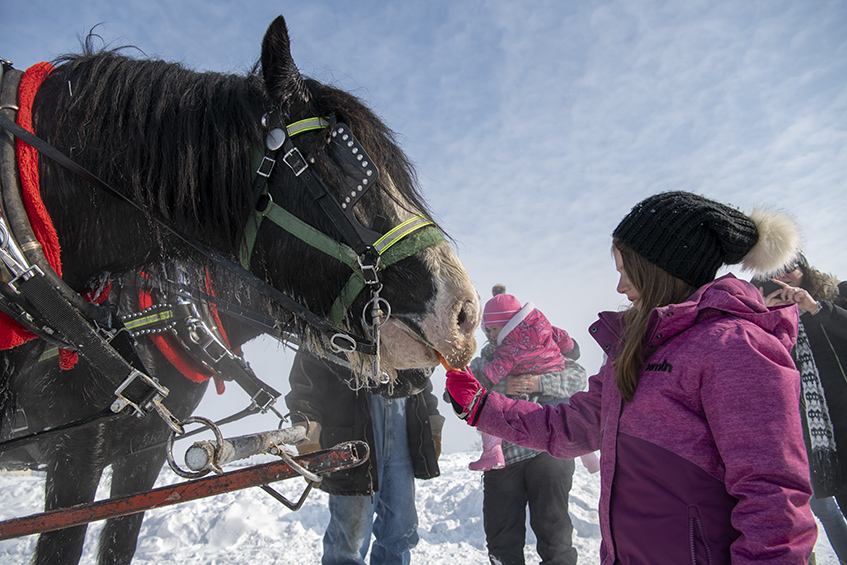 Hopping off the sleigh at the Assiniboine River, visitors had the opportunity to chat and take photos with 103.1 Virgin Radio's Ace Burpee.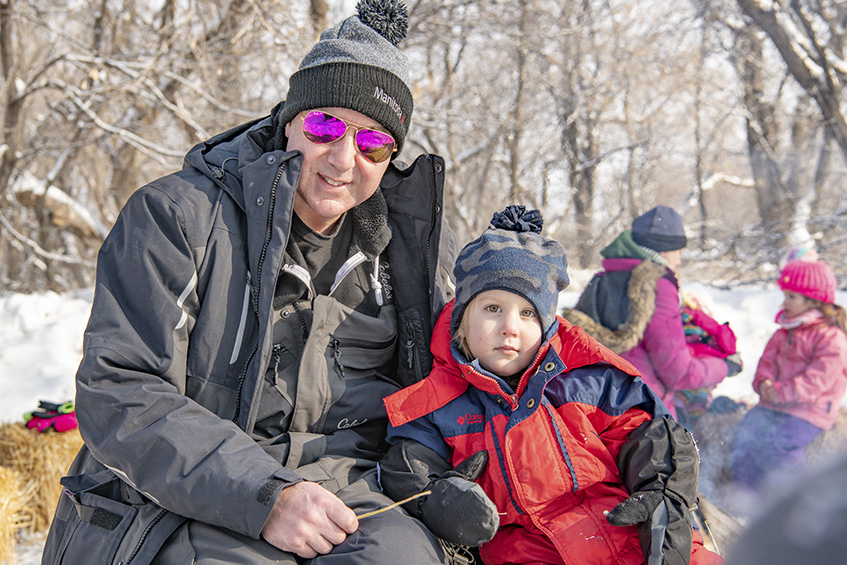 Thankfully it was one of the warmest days of the winter, making for perfect skating conditions! Guests could put on their skates in the heated tent and skate on the Assiniboine River.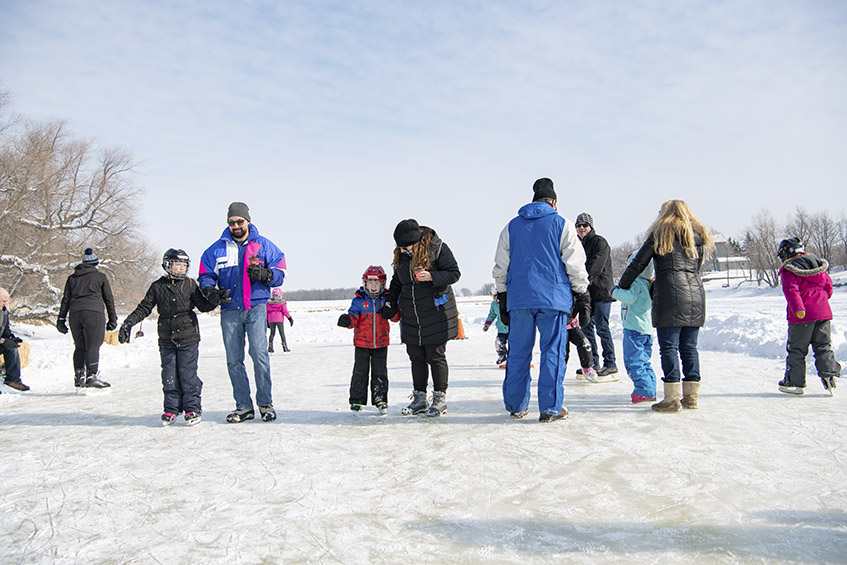 Once tired out, guests could gather around the fire pit to drink hot chocolate and make s'mores within the beautiful basswood forest.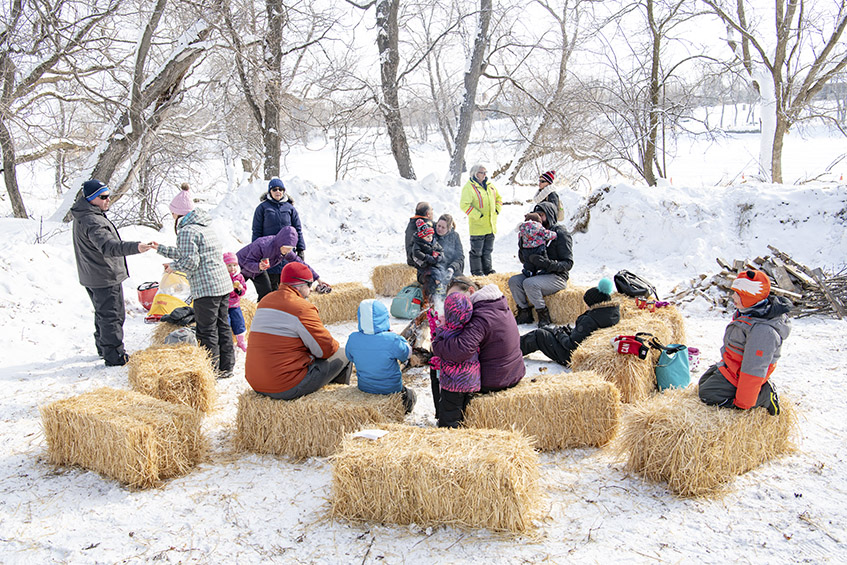 After the sleigh ride back into Taylor Farm's residential area, guests could grab a bite to eat from Poutine King's food truck and visit gorgeous show homes.
All five show homes offered the chance to win prizes from local Headingley businesses including The Headingley Chamber of Commerce, Shelmerdine Garden Centre, T&T Seeds and Crampton's Market, The Gates on Roblin, Breezy Bend Country Club, The Headingley Times Community Newspaper, Gord Sokolosky, Elaine Dilay and more.
Thanks again to everyone who came out to Sleighs & Skates in Taylor Farm and to all of the local businesses who supported this event. Visit our Facebook album to view our complete set of photos. Feel free to save, tag and share these photos with your friends and family!
If you missed this event, visit our show homes which are open year-round to see what Taylor Farm has to offer.