Top three show home trends of this year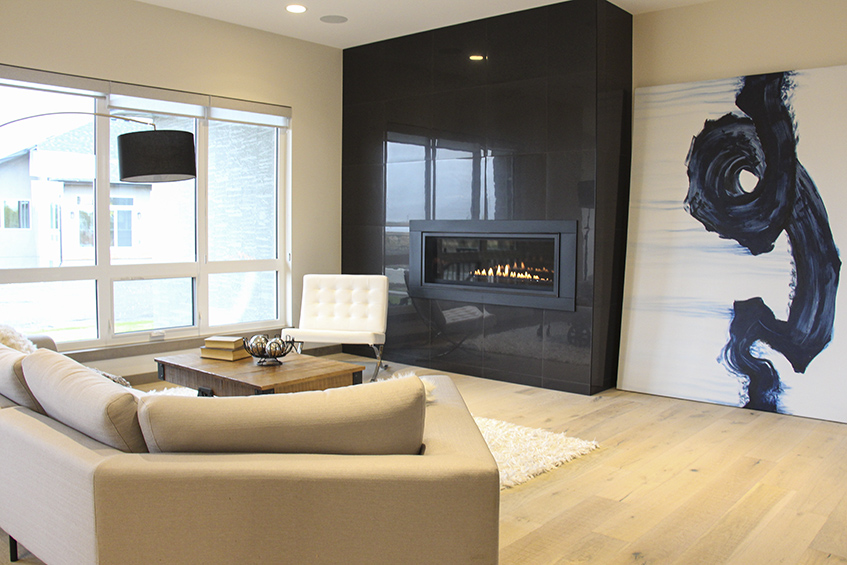 The Manitoba Home Builders' Association (MHBA), has put on another fantastic Fall Parade of Homes! This annual exhibition displays 137 show homes from a variety of 38 builders to showcase the best in home design and construction throughout our province.
Parade of Homes supplies visitors with an abundance of home styles and layouts from both premium and custom home builders. It also provides an opportunity to explore emerging neighbourhoods and the chance to speak with multiple builders so you and your family can find the perfect fit.
Within this showcase, Taylor Farm is proud to boast five show homes on Fetterly Way. Here are some of the latest show home trends to watch for in this year's Parade of Homes: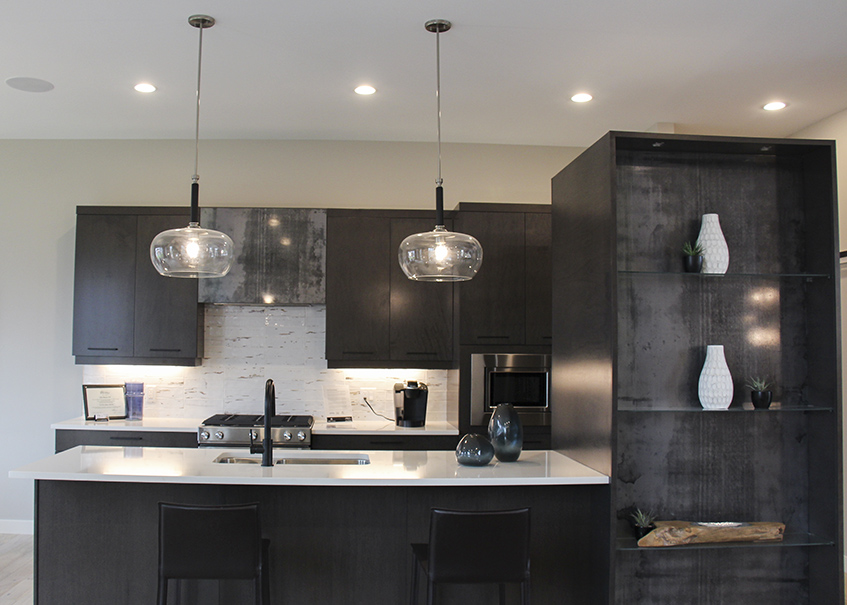 Rich colours
Rich moody hues are making their way among the classic neutrals in this year's Parade of Homes. These pops of colour give a personal touch to each home. Find these colours on display through backsplashes, faucets and cabinets, to kitchen and bath surfaces. When going through each show home, you'll notice that these rich colours can also add a bold or energizing touch to a space or create an appealing contrast from their surroundings.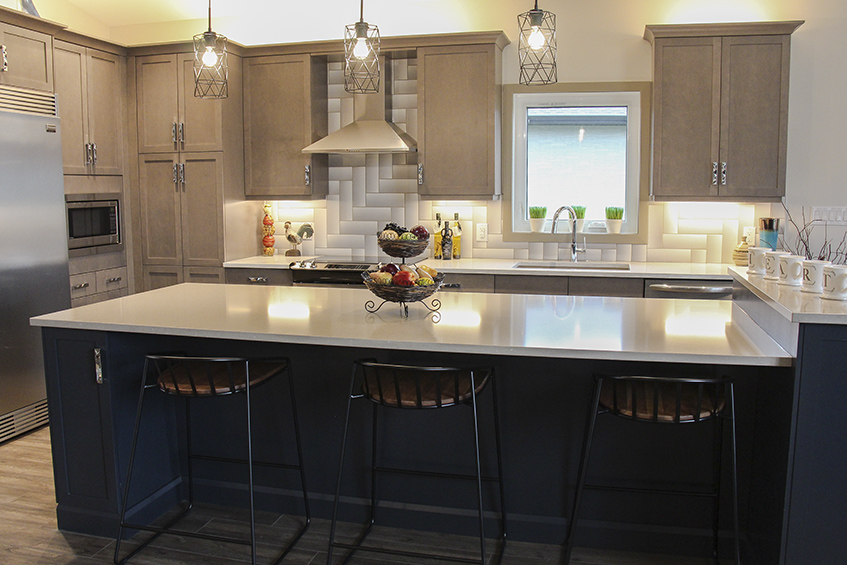 Geometric patterns
Many show homes this year are using geometric shapes to form dramatic details. These dynamic elements are showcased through wallpaper, light fixtures, fireplaces and can also be seen in backsplashes. When walking through a show home, also look for interesting angles in the architecture in areas such as stairways, windows and ceilings.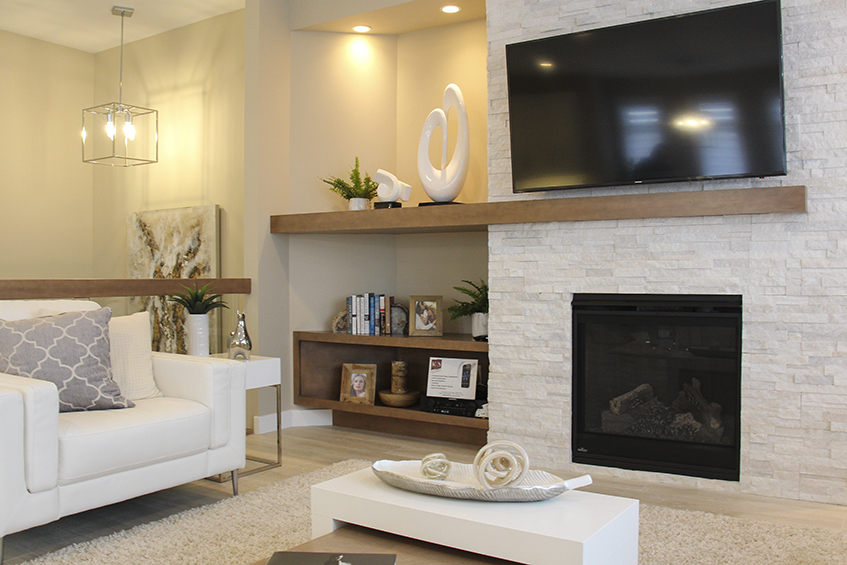 Natural elements
Built-in earthy hues are giving subtle warmth to some of this year's show homes by using natural materials. Elements such as stone, wood, copper, brass, nickel and granite are being interwoven into designs to create an organic ambiance and a serene atmosphere. When visiting show homes, stop and reflect on how you feel in certain rooms and take note of what materials are being used. It's no secret that natural elements can help improve happiness and well-being.
Recognizing details such as these can be useful when envisioning your dream home. If you haven't had a chance to visit all of the houses in this year's Fall Parade of Homes, don't worry. All of these show homes are available for viewing year-round. To view show home hours in Taylor Farm click here.