John Taylor, the Man of Many Trades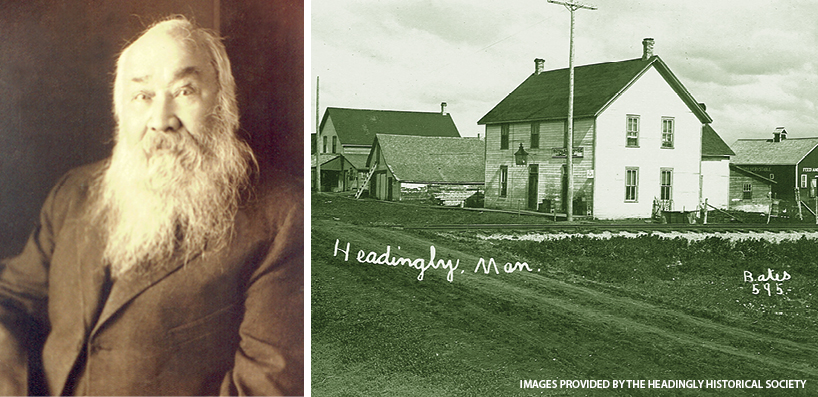 A passionate and influential local politician, dedicated farmer, successful business owner, father of 22 children and the first teacher in the area – John Taylor played a pivotal role in shaping Manitoba's rich history.
---
John Taylor was a remarkable pioneer of the Red River Colony, and was a leader in the religious, educational and public life of the Headingley community.
Aside from being the first school teacher in the district, he was elected to the Convention of 1869, elected to the Provincial Government in 1870, twice elected to the Legislative Assembly of Manitoba, and in 1879, became Minister of Agriculture. Taylor was elected in 1880 to the Council of the Municipality of Assiniboia, was a justice of the peace and served thirty years as a school trustee.
In 1856, Taylor purchased his first a piece of land in Headingley along the banks of Assiniboine River and began to farm. He married Flora Campbell in 1856 and together they had 8 children; she died in 1872. The following year he married Frances Jane Brown of Headingley, and together they had 14 children. His descendants have lived in the area ever since.
Named for John Taylor, a noteworthy man whose life and relations had an incredible impact on the surrounding area over the past century, Taylor Farm is rooted in the historical legacy of this natural setting. Now his contributions live on in this unique community he'd be proud to have as his namesake.